"She was the star that lit my path. Without her… darkness."

Viego (League of Legends)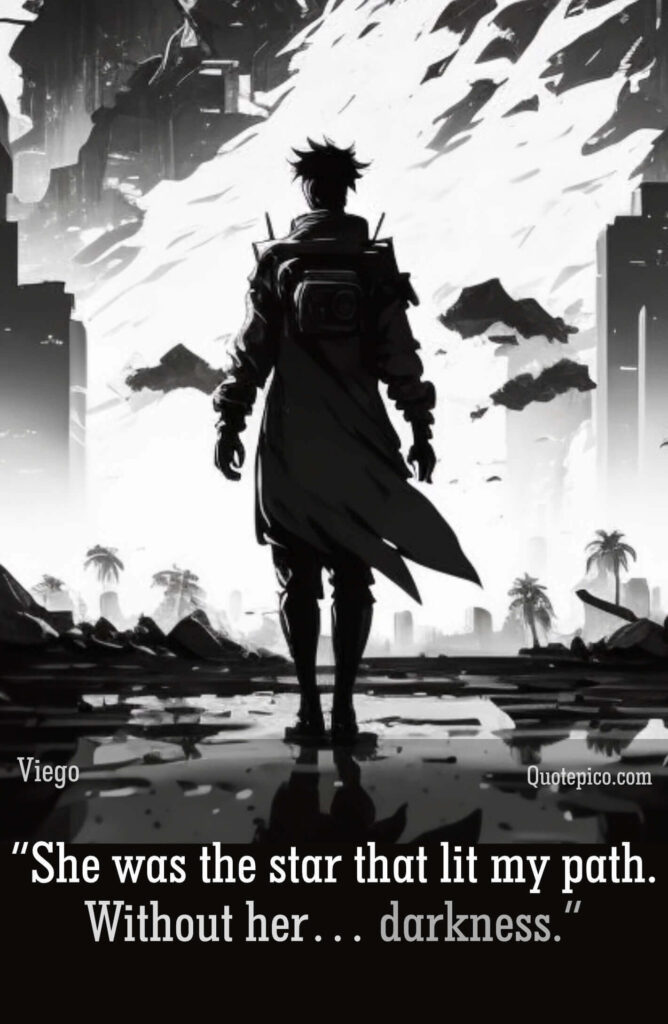 The above quote is from the game League of Legends and is said by one of its champions- Viego, also known as the Ruined King.

Quote Images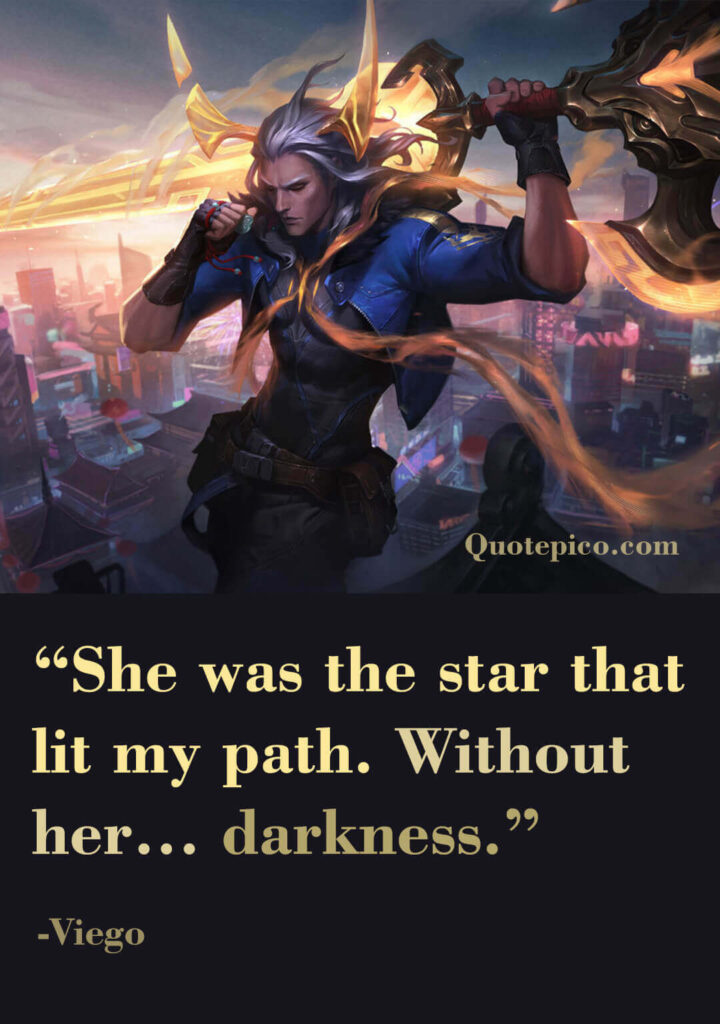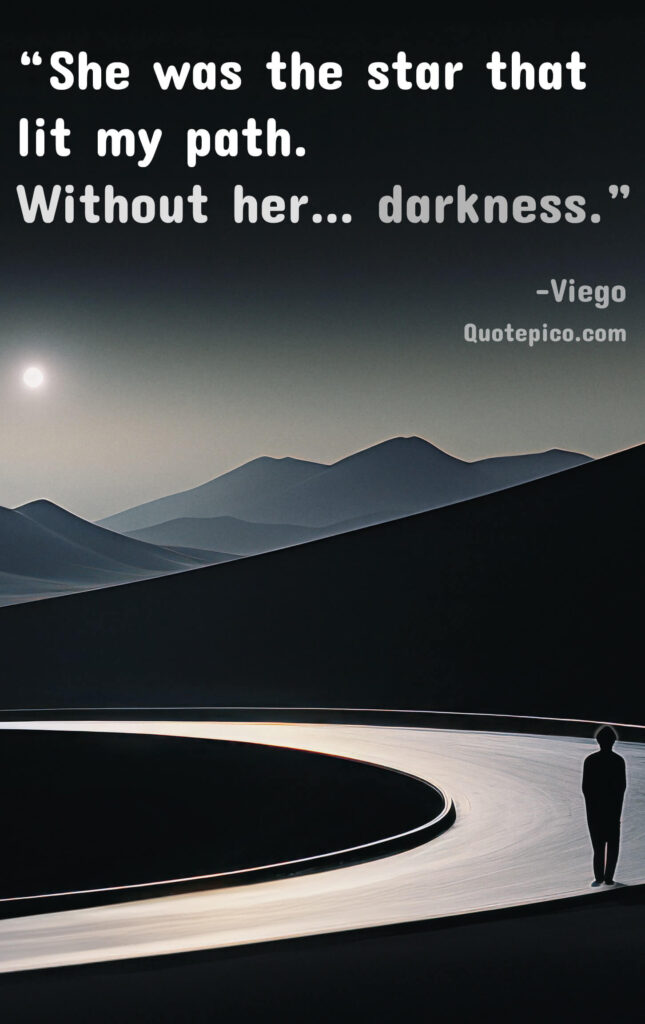 Quote Meaning
Viego's wife- the Queen was the most important person in his life and presumably helped him in various ways. She played a guiding role in his life and like a star in the night sky, she made it brighter and more beautiful and set him on the right path.
After she passed away, he feels a deep sense of loss and emptiness. There is a void now, where used to be her. Her absence leaves him in the dark and there is no one there for him to love and to guide him. In conclusion the quote is about the dependency on someone for positivity and guidance in one's light and how devastating losing that person can be.