"For those that live too long, the friends of days gone by and scenes from their adventures live on in their memories. As such I have no regrets in meeting you, friend. Should the day ever come that we are not together, you will continue to shine like gold in my memories."

-Zhong-Li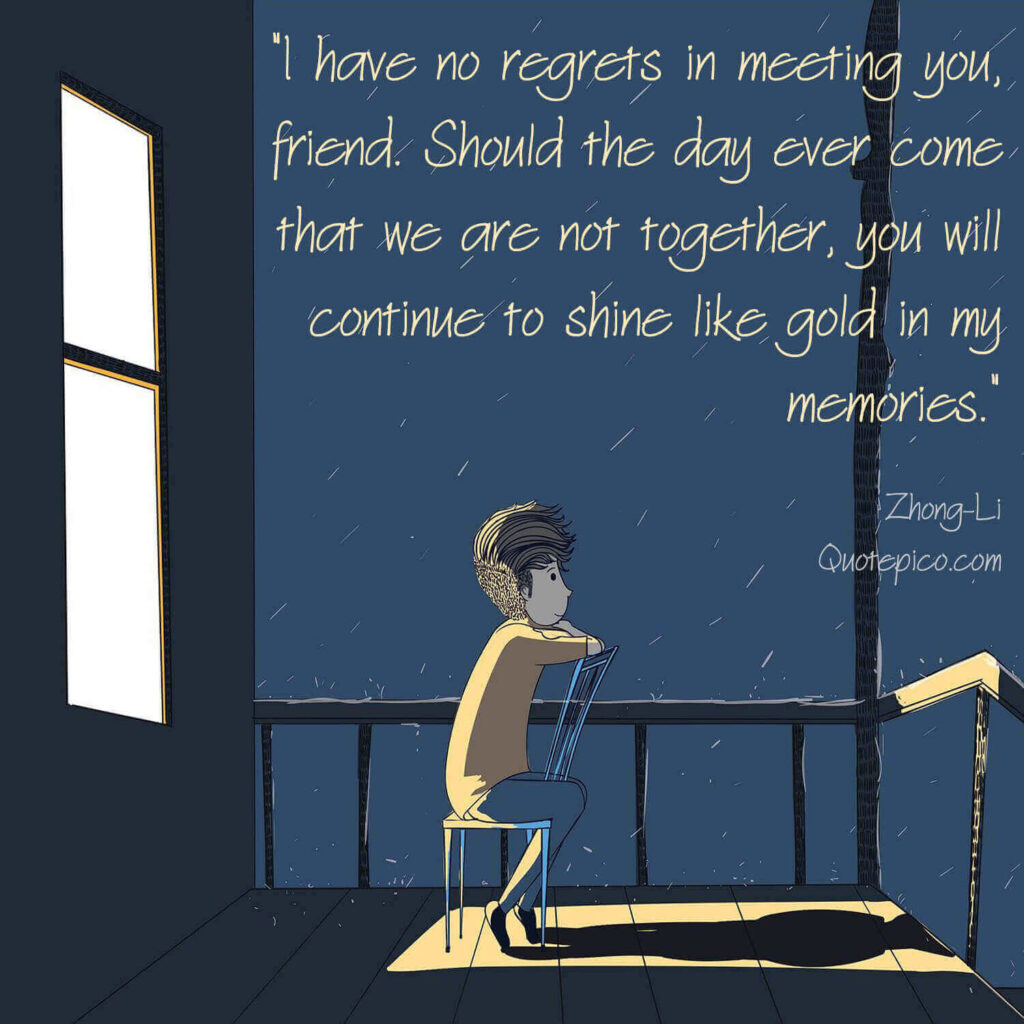 The above quote was originally spoken in the game Genshin Impact by one of the characters- Zhong-Li. It reflects on the nostalgia of the experiences and memories shared with a close friend or lover. Especially if you are no longer in contact with that person.
As people grow older the memories of moments and days spent with a loving companion become a source of bittersweet comfort and longing. Despite the current circumstances and situation of the friendship and how things may have ended, the quote implies that he does not hold any negative feelings now. There are no regrets about the friendship because it was meaningful and valuable and will always remain that way.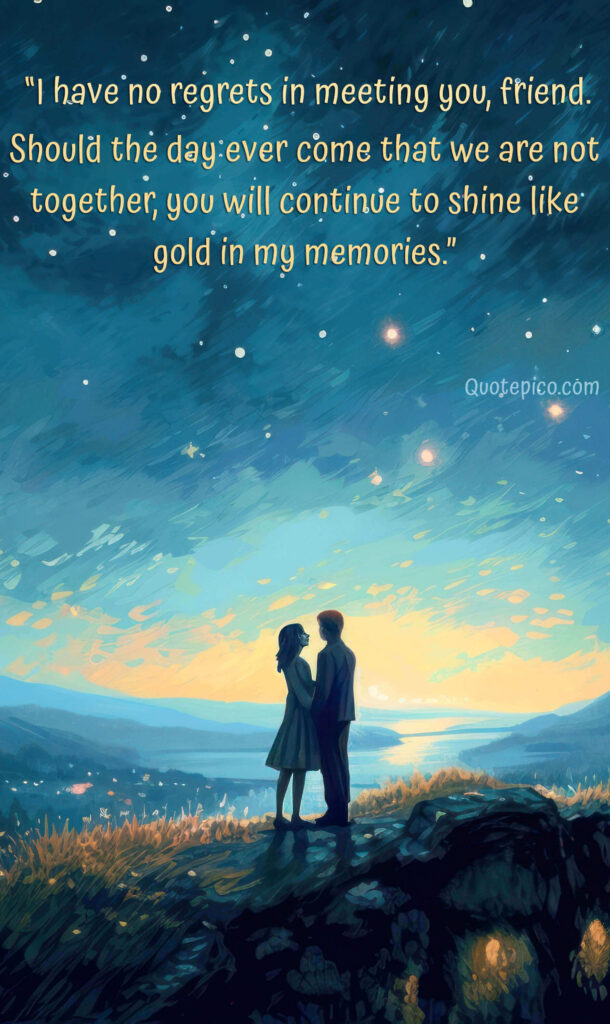 Here's another image with the full quote-